Dr. Jay Rudd No Longer at Clarus Effective Jan. 1st, 2023
Dr. Jay Rudd Clarus:
Dear Patients and Colleagues,
We would like to share with you some exciting changes in physician staffing at Clarus.
Beginning January 1st, Dr. Rudd will transition his practice to focus only on refractive surgery and no longer provide medical eye care services at Clarus Eye Centre. We are pleased that Dr. Rudd can make this change while maintaining his role as a partner at Clarus.
For more than 22 years, Dr. Rudd has been instrumental in the growth of Clarus Eye Centre, helping it to become the regional leader in eye care that it is today. He has provided patients with the highest quality of cataract, refractive and cornea care available and undoubtedly raised the standard of eye care to what Clarus is now known for. While he is no longer offering services at Clarus, we are happy to share that Dr. Rudd will continue to pursue his passion for helping patients who would like to reduce their dependence on glasses. He will perform non insurance-based surgical procedures (LASIK/RLE/EvoICL) through our partner clinic, Aurora LASIK.
Dr. Rudd would like to extend his gratitude to his many patients and partnering physicians. In his words, "It is always my greatest pleasure to help maintain or restore a patient's vision. Moving forward, I am excited to focus my expertise on the rapidly advancing field of refractive surgery and the opportunities it provides for helping a wider range of patients improve their vision."
If you would like to see Dr. Rudd, or refer a patient, for a refractive surgery consultation, please contact Aurora LASIK (www.auroraLASIK.com or 360-459-5274)
If you are a patient who has seen Dr. Rudd in the past, please contact our main office to arrange continued care with a different provider (www.claruseye.com or 360-456-3200).
In anticipation of Dr. Rudd's transition, we welcomed Dr. Anthony Grillo to Clarus in July 2022. Dr. Grillo is an exceptional cataract, cornea, and refractive surgeon, who we are certain will continue to provide the high level of care and service you expect from Clarus. Many of you have already worked with Dr. Grillo, and if so, you have seen that he is a brilliant, energetic, and highly qualified anterior segment surgeon. We are proud to have Dr. Grillo at Clarus.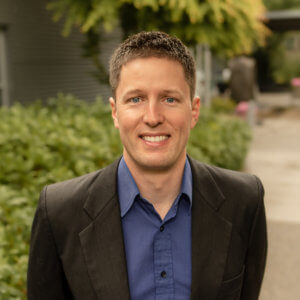 Dr. Grillo specializes in cataract surgery, refractive surgery, and corneal surgery. Before joining Clarus, he served on the faculty at the University of Missouri, followed by several years in private practice in Oregon. Dr. Grillo has extensive experience in laser cataract surgery complex anterior segment surgery, and a wide variety of corneal transplant procedures.
To learn more about our cataract, refractive, and cornea services, or to request an appointment with Dr. Grillo, please visit our website at www.claruseye.com or call 360-456-3200.