Should you be concerned about Blue Light from your Smart Phone Blinding you?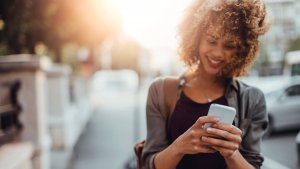 A recently released study has been creating both concern in the public and alarmist headlines from news outlets worldwide. But experts caution that the news reports are leaping to unfounded conclusions about the potential effects of blue light on the eye.
Related Article: Should you be worried about Blue Light?
Related Article: Are Computer Glasses Worth It?
SCHEDULE YOUR NEXT EXAM TODAY!
Let our team of highly trained doctors find the right treatment to suit your needs. Simply fill out our form to schedule your next eye exam consultation.