Health & Safety at Clarus Eye Centre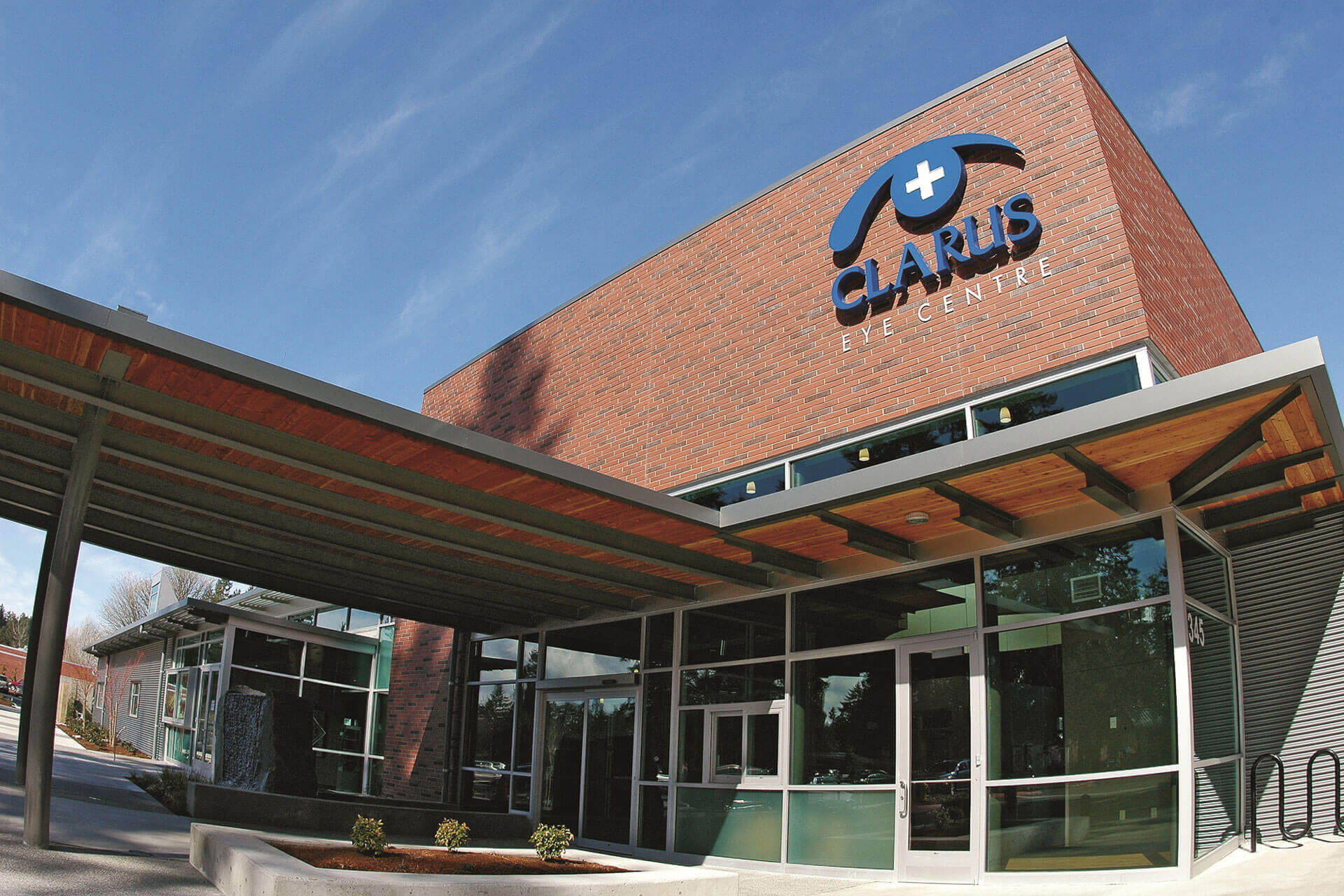 AT CLARUS, YOUR HEALTH AND SAFETY ARE OUR TOP PRIORITY. 
We are committed to doing our part to slow the spread of COVID-19 in our community and beyond, which is why we continue to monitor information from all federal, state and local health agencies to ensure that we are following the latest recommendations.
Social Distancing
To help limit the number of people in our clinic at any given time and abide by social distancing requirements, we are asking caregivers and family members who accompany patients to their appointments to wait in their vehicles unless their presence is absolutely necessary.
In addition, our doctors' schedules have been modified to reduce wait times and help prevent any crowding.
We have also rearranged our lobbies and we are asking that patients and doctors limit speaking during exams and treatments to necessary conversation only if social distancing cannot be maintained.
Patient and Employee Screenings
When you visit us, you will be screened for any fever and cold symptoms. Anyone with cold symptoms or a fever over 100 degrees, determined to be high risk or who is showing overt signs and symptoms of any illness, will be asked to leave the building and call us to reschedule their appointment.
We also require that anyone entering the building wear a mask or face covering.
Hygiene
Every employee at Clarus practices strict hand hygiene and all staff frequently sanitize surfaces in our facility throughout the day.
We have also constructed protective barriers between patients and staff wherever possible.
Our physicians and staff are highly trained regarding safe and sterile protocols and will continue to practice all exams and procedures with great care.
Telemedicine
If you are still uncomfortable visiting our clinic but it's time for your eye appointment, we now offer telemedicine for medical visits, allowing you to see your doctor from the safety of your home. If you would like to schedule a telemedicine visit, please call (360) 456-3200 or visit www.claruseye.com to learn more.
We take the health of our Clarus family seriously-- and you, our patients, are part of that extended family. We hope you take comfort in the steps we've taken to ensure your safety as you visit our clinic and we look forward to caring for your eyes for many years to come.
Language Assistance Re. COVID-19 Information: 
https://www.doh.wa.gov/Emergencies/COVID19